Timonium Animal Hospital
*APPTS BOOK OUT 2-3 WEEKS IN ADVANCE
*Surgery patients need a pre-op exam, within 2 months of scheduled surgery.

Established: 1997
We are a full-service dog and cat veterinary facility, located in Timonium, Maryland. Our professional and knowledgeable staff at Timonium Animal Hospital seeks to provide the best possible medical care, surgical care, and dental care for our wonderful patients. We are committed to promoting responsible pet ownership, preventative health care, and educating our clients. We have excellent in-house diagnostics to get accurate and quick results to our owners. Client education is very important to our doctors and staff. We want our clients to have a better understanding of how veterinary medicine relates to their pet's situation. We always welcome new clients to our practice. Feel free to call us to learn more about our hospital and to find out how Timonium Animal Hospital can serve your needs and the needs of your family pet.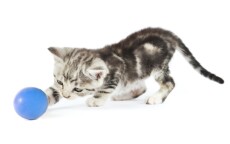 2411 York Road

Timonium

,

MD

21093

Phone: (410) 252-8820
Fax: (410) 832-1327
Mon-Fri: 7am - 7:30pm
Mon-Fri: Apts 8am-6:30pm
Sat: 7:00am-2:00pm
Sat: Apts 7:30am-12:30pm
Average appt time 1 & 1/2 hrs.